Recovering Disks
I go through hundreds of sanding disks in a year. I started saving a bit of money by resurfacing some of the loop-backed ones. I pay up to $0.80 each in quantity for good disks. I started recovering the worn-out ones using sheet paper that cost around $0.49 per 8″x10″ sheet.
I find some worn-out disks that won't recover from cleaning.
I then find a sheet of the grit I need. In this case, it is 220 grit. I use some spray glue on the face of the disks. Normally I use a Camie product, but Spray Glue of any type should work. I grabbed some 3M 90 here.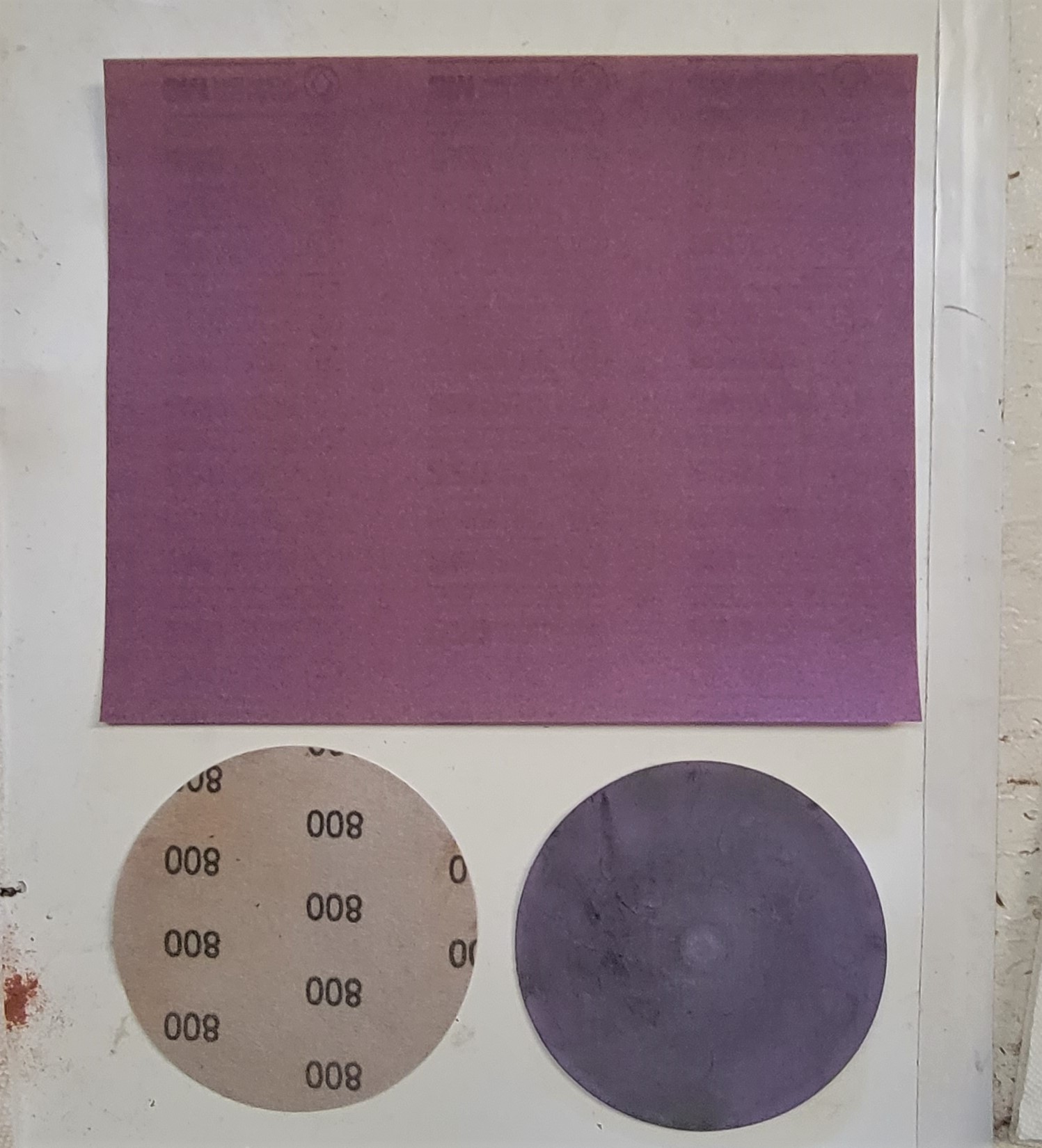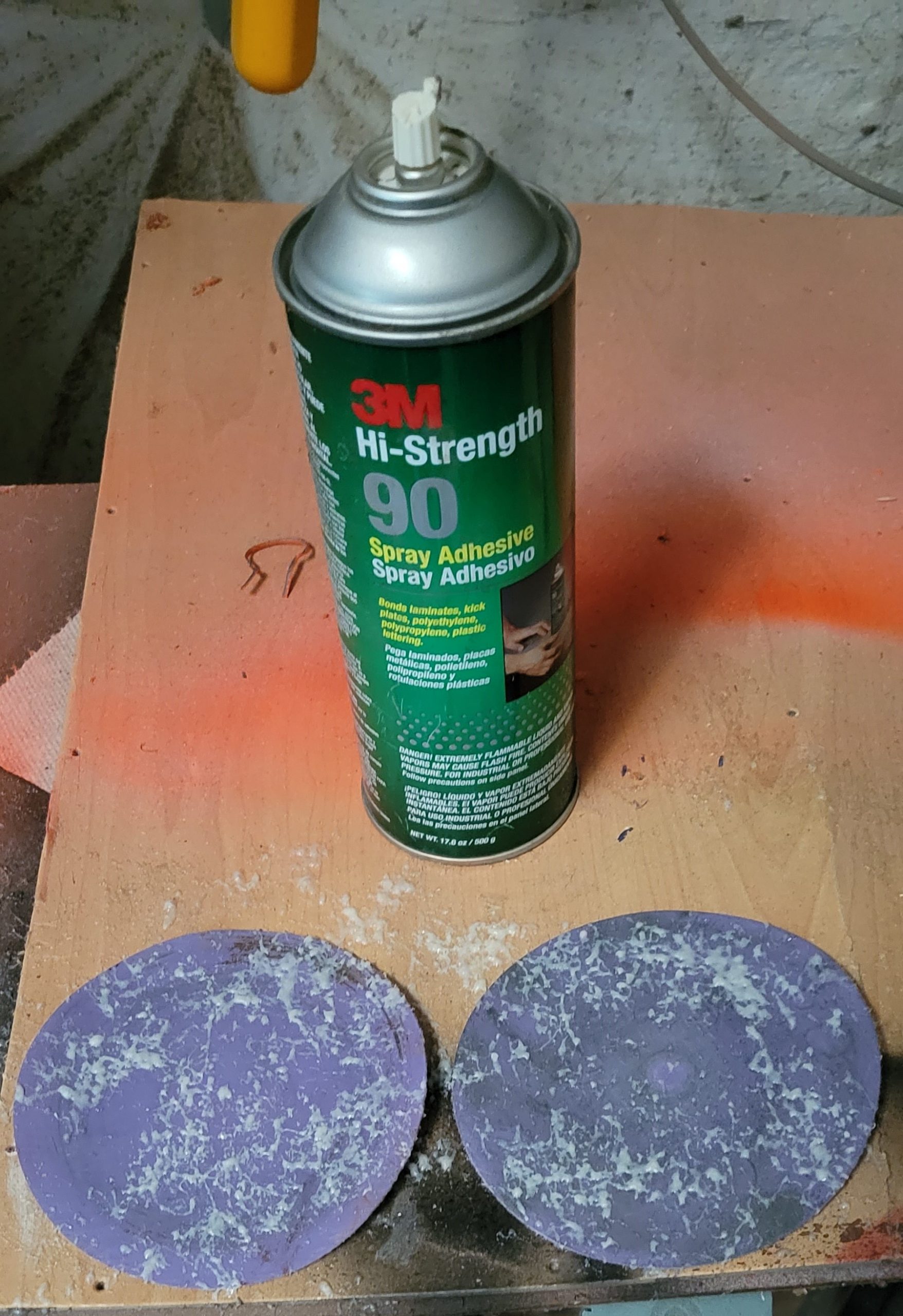 I then stick the disks to the back of the sheet and cut them out.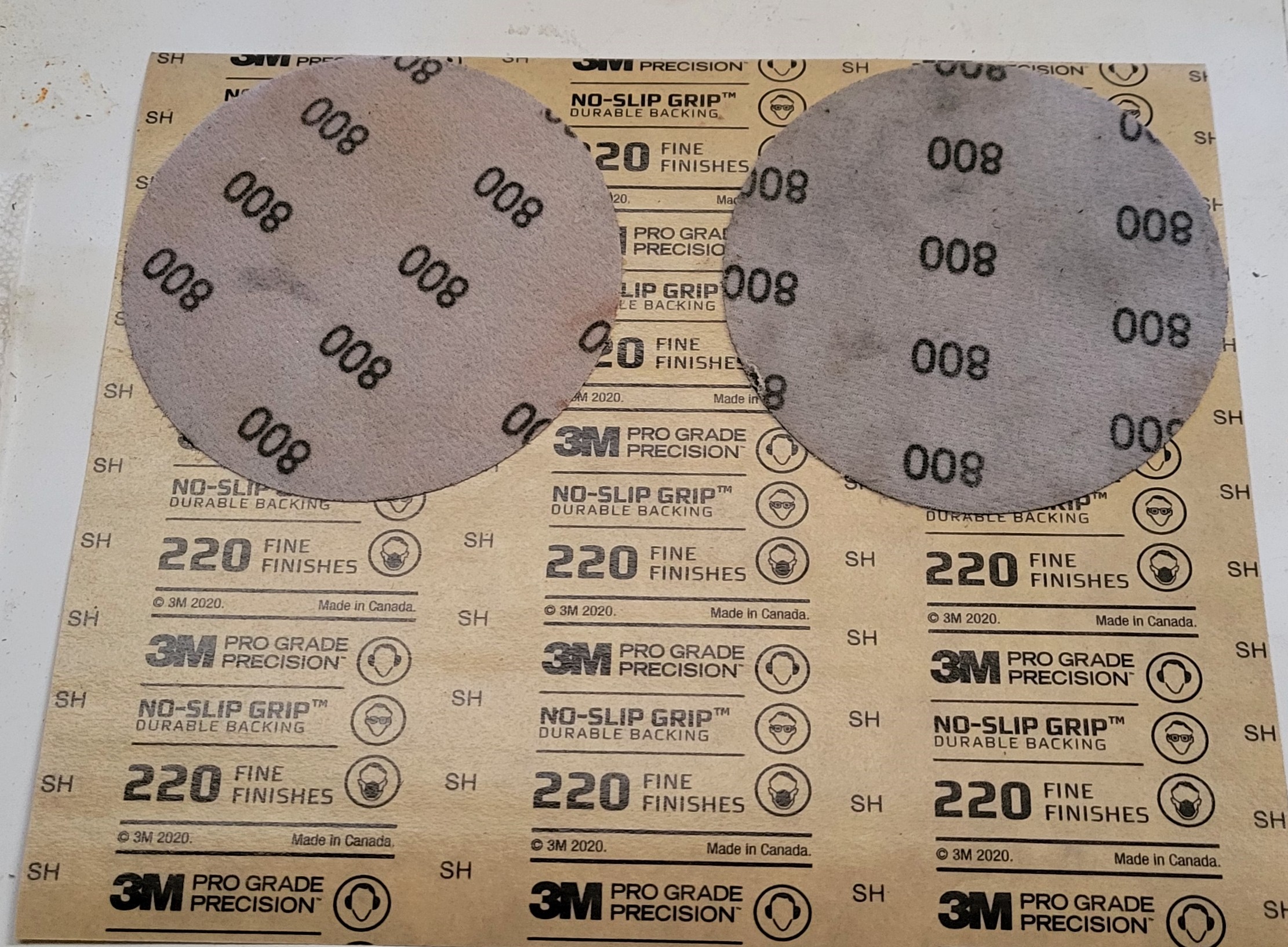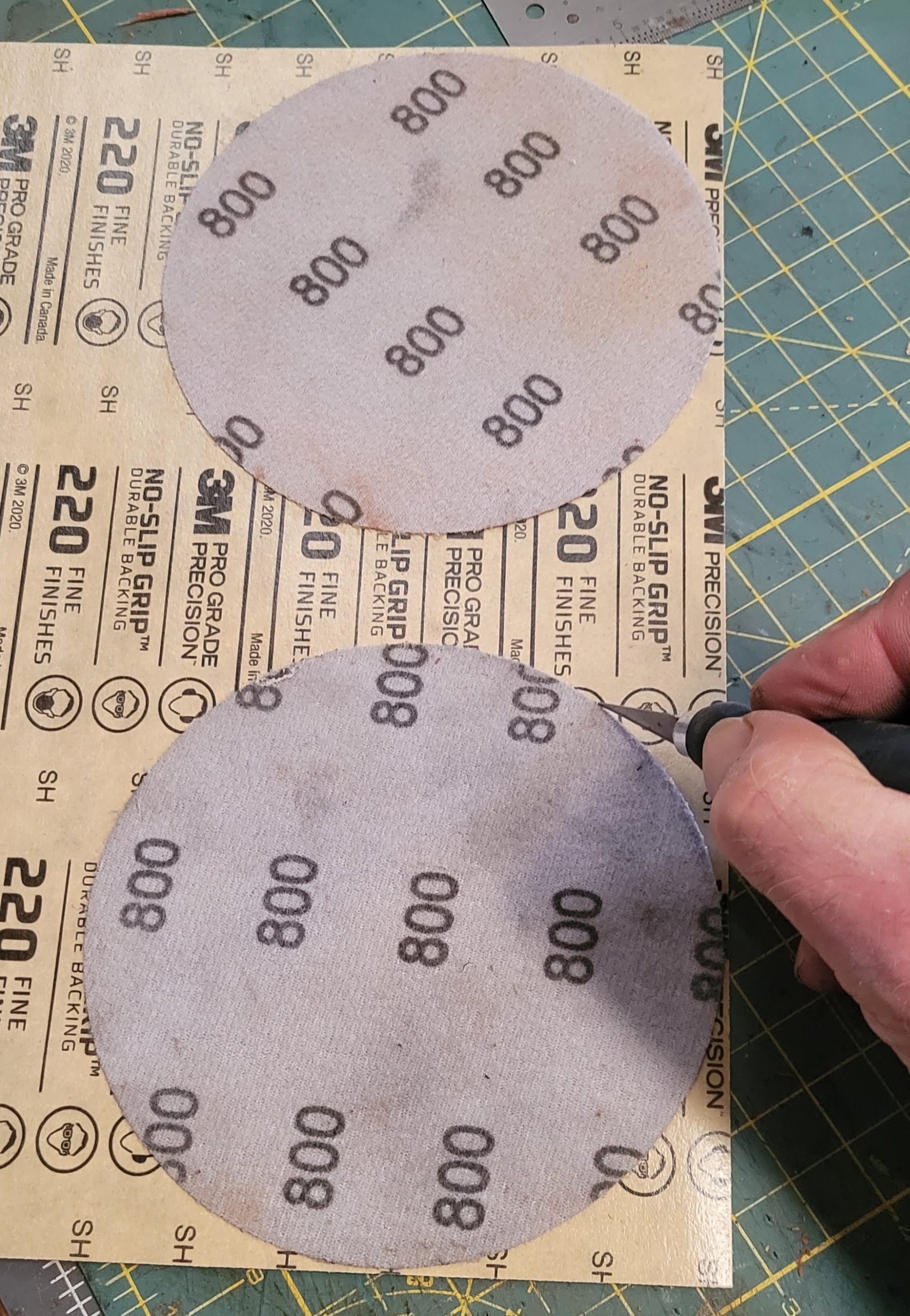 Since my disks are 5″, I end up with 2 disks and a partial sheet left. This works out great since I rarely use a full sheet for anything. The leftover fits my long sanding block perfectly.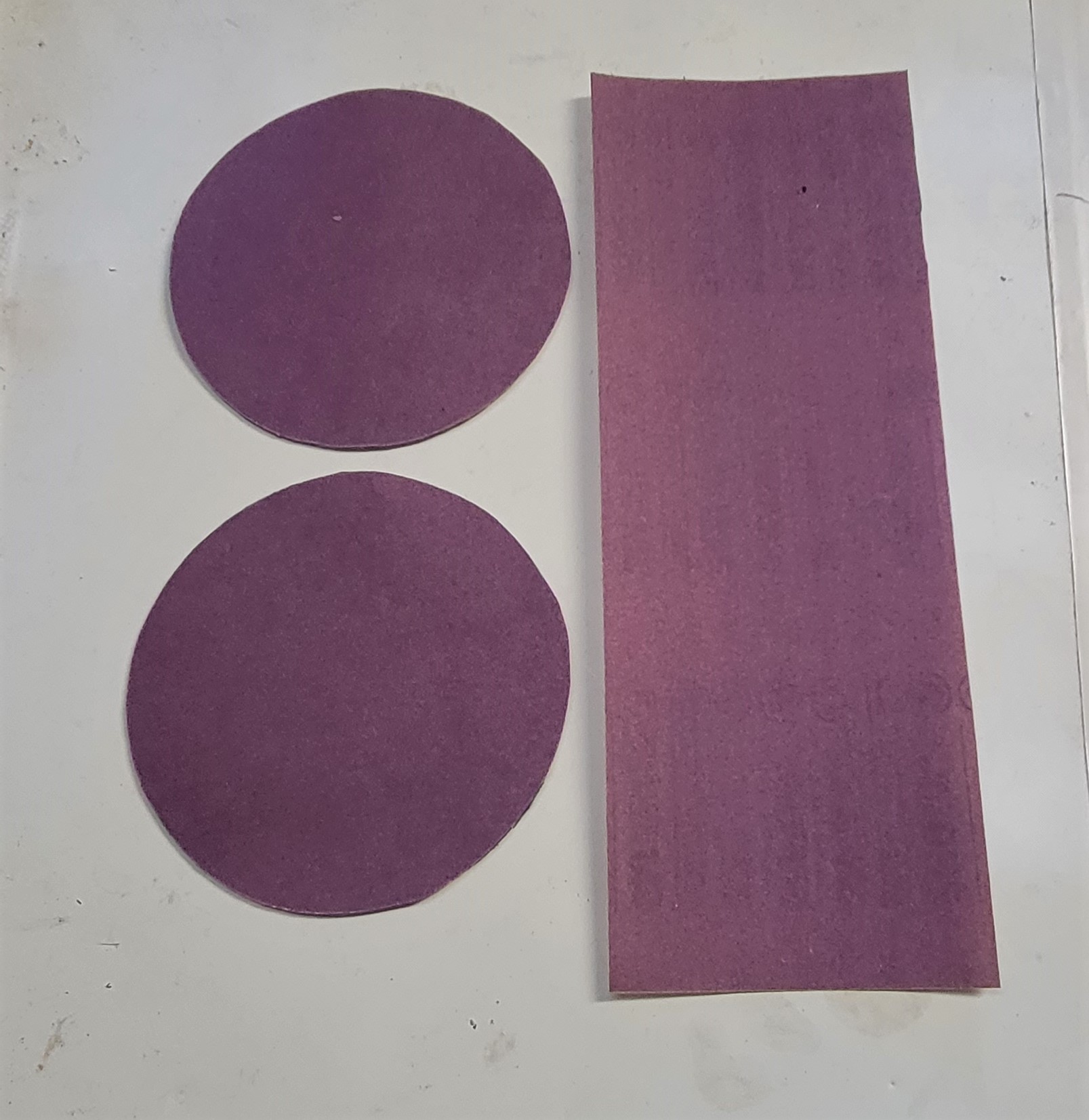 I tear off the tops of the boxes and put them in a drawer for easy access.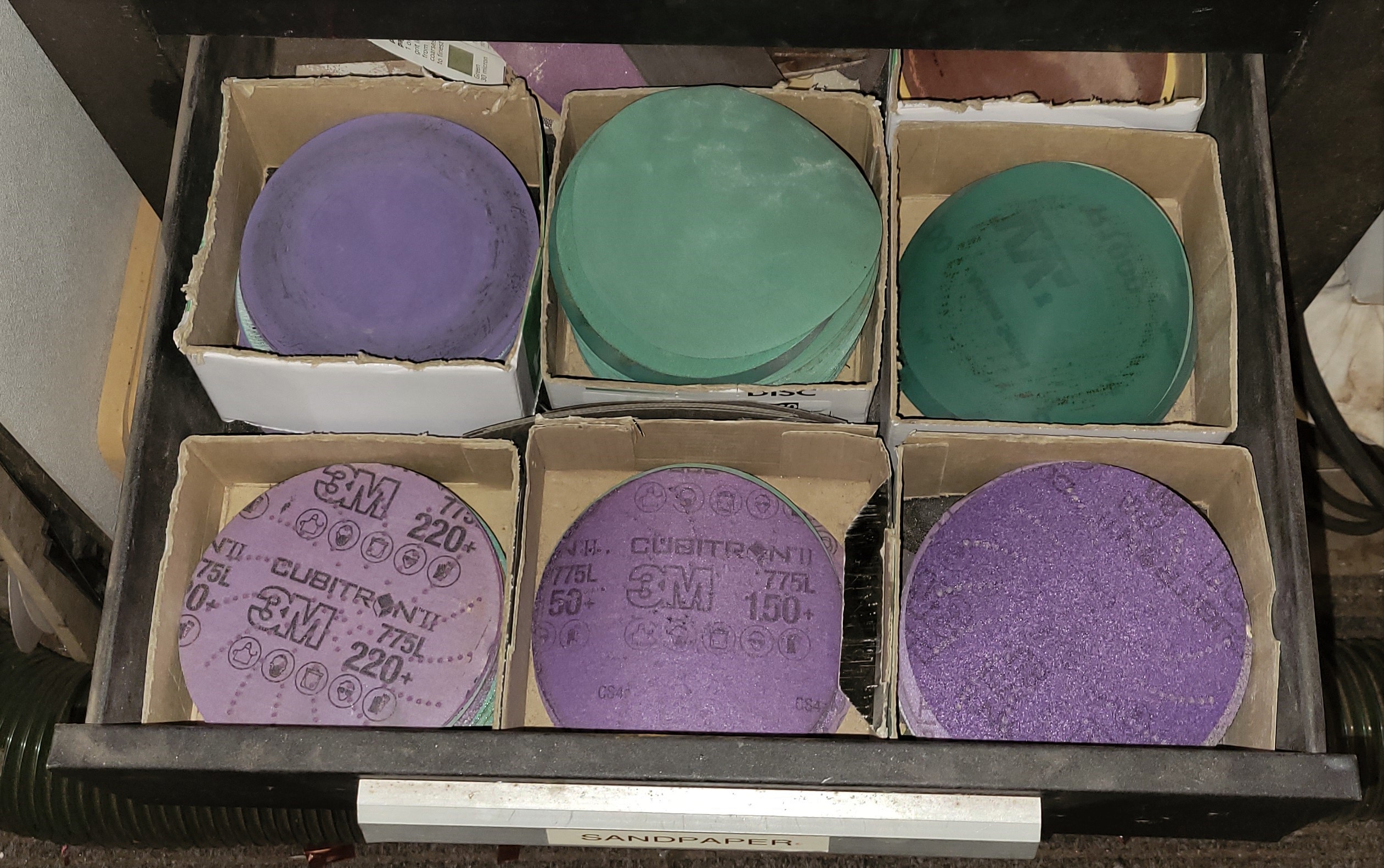 Here's a simple shelf design for hanging sanders and grinders.